Assisted living facilities
Assisted living and long-term care facilities are home to approximately one million senior adults across the United States. They are unique facilities when it comes to monitoring and access control. Patient and resident safety, unauthorized access and access to restricted medications are some of the top concerns for facility management and staff. DW's complete video surveillance solutions can make caring for your residents easier and more efficient.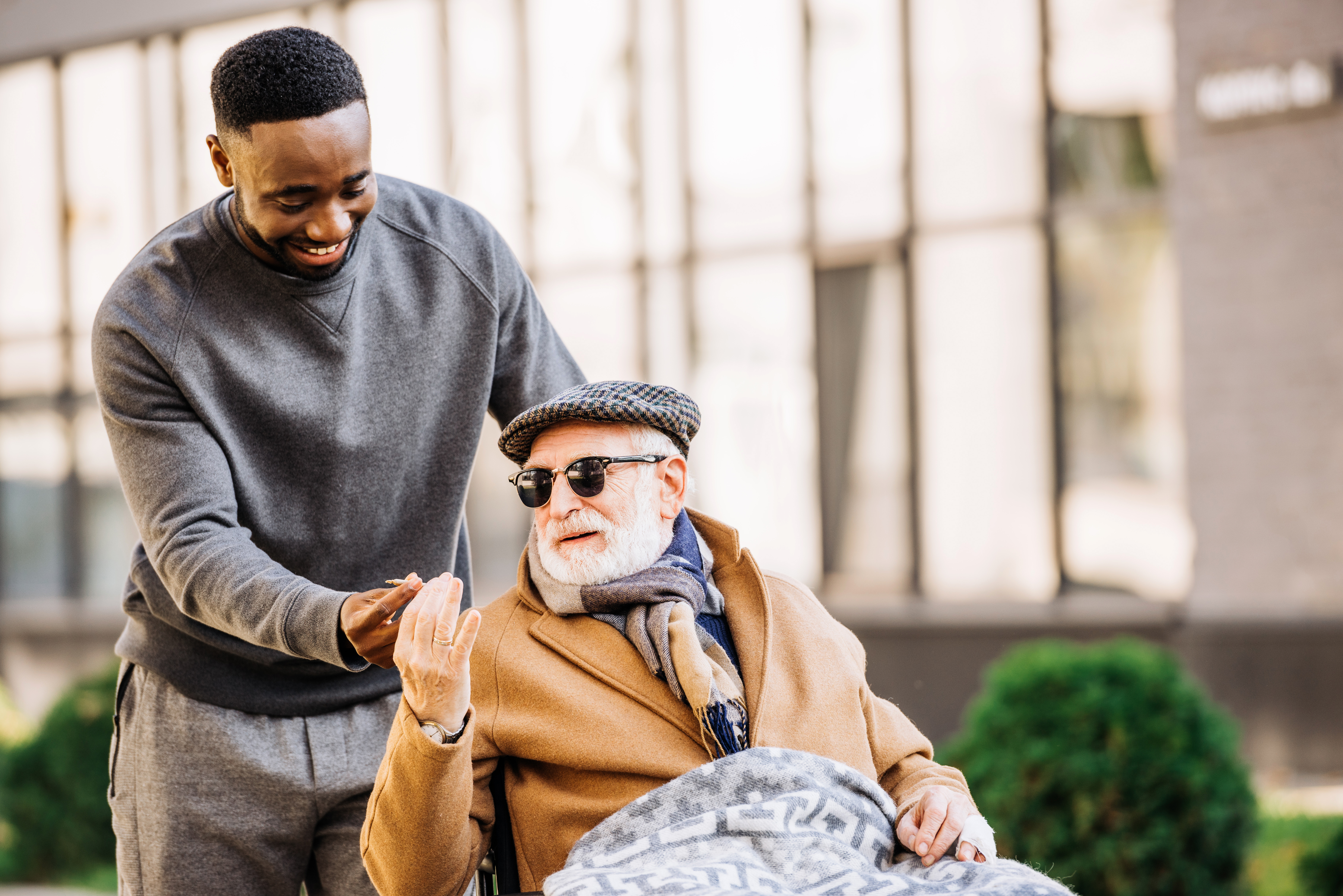 Specialized monitoring and access control for memory-impaired patients.
Residents of assisted living and long-term care facilities may suffer from varying levels of compromised memory. They could still be capable physically, walking between rooms, hallways and even out of the building. Specialized access control is paramount to caring for patients with dementia or Alzheimer's Disease. DW's surveillance solutions partner with third-party video analytics and access control solutions to combine our high-resolution video solutions with the use of door locks, alarms and key fobs. Staff can keep a close eye on residents without limiting their mobility or freedom.
Perimeter monitoring and access control.
Assisted living and long-term care facilities create a challenging perimeter security environment, where people must be allowed to visit their family members but also be restricted from accessing areas in the facility that is for employees only. Being able to track visitors, suppliers and shift changes can help keep residents and patients safe, offer a warm and welcoming experience to family and loved ones, and protect your staff and critical assets. Plus, this helps keep patients from exiting the building without staff or family present. Door access control for staff and visitors, license plate recognition for vehicles entering and exiting the facility, light and motion sensors for nighttime security paired with quality video surveillance help keep patients and residents safe by preventing them from exiting the building or accessing restricted areas.
In-room patient monitoring.
Nurses and staff cannot be in every room 24/7. To help them take care of patients and keep them safe, in-room monitoring solutions can provide instant notifications and video verifications of emergencies and events. DW's SiteWatch™ motion detectors and MEGApix cameras with video analytics rules can help detect patients falling or getting out of their room or beds. Established rules and actions in DW Spectrum® IPVMS can alert staff, security and first responders, and video verification can reduce false alarms and improve efficiency. Adding third-party technology partners can integrate healthcare monitoring and wireless pendants into the DW Spectrum IPVMS ecosystem, allowing staff remote monitoring of patients' vitals and any changes that may require special action. DW's video surveillance solutions can be particularly useful to keep track of mobile memory care patients and find the patient anywhere in the facility without having to physically be with them at all times.
Notify first responders and family in emergencies.
Real-time event notifications, alerts and reduced false alarms are a crucial part of an assisted living facility's ability to mitigate and control emergencies. DW's complete surveillance solutions partner with third-party technology providers to bring administrators a solution that is tailored to their needs and facility. Panic buttons and automatic emergency notifications to nurses, family or first responders can be managed and addressed instantly from within the DW Spectrum IPVMS ecosystem, identifying events as emergency or non-emergency situations and dispatching responses accordingly.
Visual verification for main events.
DW's technology partners bring additional intelligence and analytics to DW's video solutions, helping to improve administration work in the facilities and keep staff and residents safe. MEGApix high-resolution video cameras offer visual verification for events, quality assurance of staff dispensing controlled substances and property protection, all managed and recorded from single, centralized monitoring software. For every access event, log events can include a camera feed with a timestamp, giving staff a single pane to view security events and a streamlined process of keeping residents and patients safe. Combining existing cameras with new technology also helps you increase ROI and bring high-resolution upgrades without discarding the current infrastructure.
COVID-19 contact tracing.
Secure entry points and the ability to track visitors and staff across the facility are especially important during a COVID-19 outbreak in assisted living and long-term care facilities. Access control paired with a MEGApix high-resolution video feed offers a proactive measure to limit the spread of COVID-19 by alerting people who might have come in contact with a person infected with the virus. Being able to visually confirm who has been in close proximity with a potentially infected visitor, staff or resident can help administrators to quickly isolate and separate staff and residents to control outbreaks and alert health officials as needed.
Click Here to Try
DW Spectrum® for Free
The Incredible and Dynamic DW Spectrum® Mobile
DOWNLOAD THE CLIENT APP FREE
DW Spectrum® Mobile for iOS® and Android®
smartphones and tablets provides fast and dependable mobile access
to any DW Spectrum® IPVMS system.
Demo the Complete DW Spectrum® IPVMS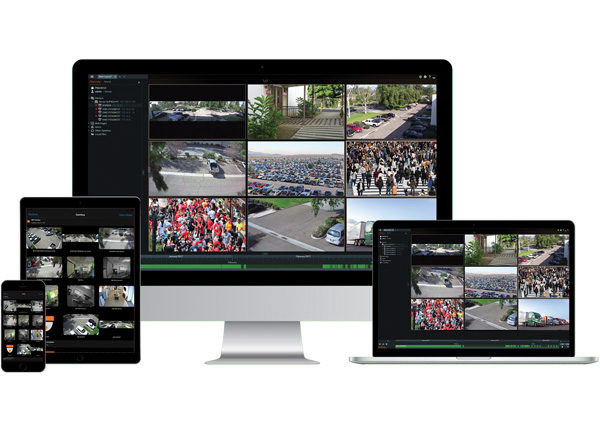 DW Spectrum® IPVMS is an elegantly easy, cutting-edge approach to video surveillance, addressing the primary limitations of managing enterprise-level HD video while offering the lowest total cost of deployment and ownership on the market. DW Spectrum® IPVMS now includes DW® CloudTM to easily manage all your systems and users from a simple webpage.