Construction
Video surveillance plays a key role in overseeing remote or temporary sites and monitoring day-to-day operations in construction zones. Construction sites pose security challenges, from theft and vandalism to project management and liability issues. With their ability to scale from one to thousands of devices, DW's complete surveillance solutions make adding more cameras or locations a simple task, offering real-time monitoring to catch events as they happen. DW Spectrum IPVMS and its intuitive user interface allows for seamless live monitoring and playback of all video feeds on a single screen.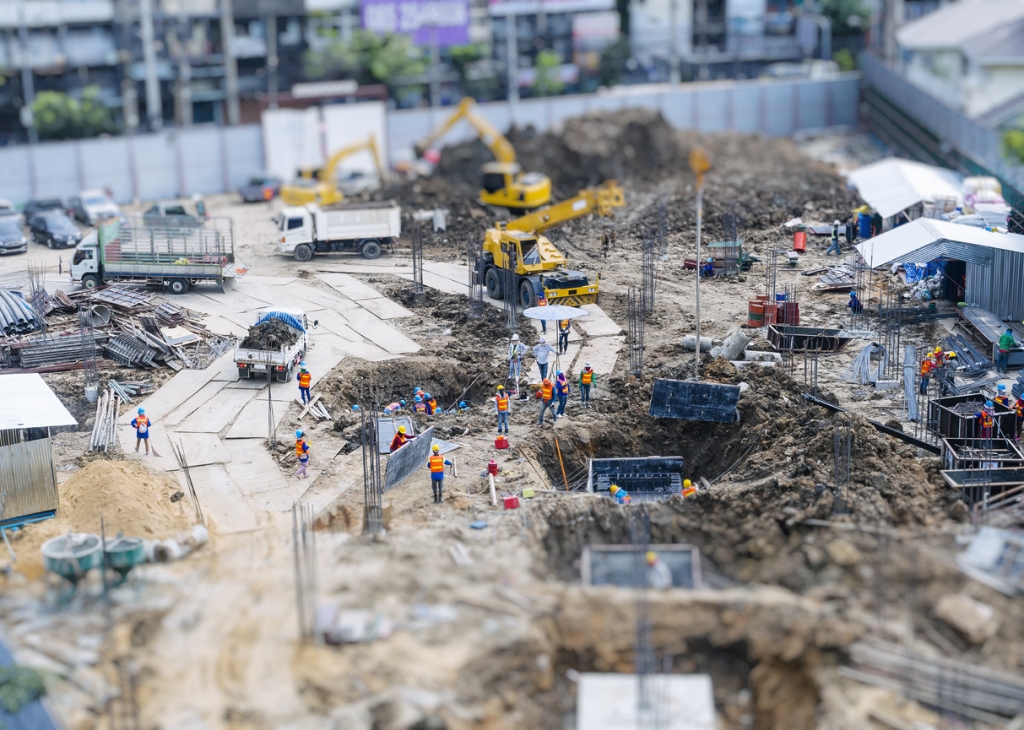 An integrated solution for protecting assets.
Theft, injury and sabotage are some of the main threats to productivity, profitability, and employee safety in single and multi-site construction areas. DW's complete video surveillance solutions give you a comprehensive and cost-effective system, combining high-resolution cameras with analytics, robust servers, motion detectors and illuminators. Keep an eye on your entire operation with DW's surveillance solutions providing you with the tools to turn raw footage into actionable data. DW Spectrum® IPVMS's ecosystem lets you monitor multiple sites from a single control room, and it can be combined with third-party access control and audio equipment, specialty thermal cameras and laser motion detection devices to check critical assets with more security, safety and efficiency.
Liability protection
Ensure that safety procedures are being followed so you can take right action. Recording and archiving site activities can prove useful when dealing with insurance companies or authorities during incidents such as injury claims, property damage or accidents at your construction sites. DW complete surveillance solutions minimize financial liability for your construction business by making it easy to work with law enforcement to handle every crime in an effective and compliant manner.
Insurance savings
Video monitoring solutions are often accepted as valid forms of evidence when it comes to security solutions for insurance policies covering your construction sites. Virtual video surveillance, motion detectors and intelligent lighting, paired with 3rd party partners for access control, alarms and analytics, can help reduce your property's premium and provide crucial evidence in insurance cases.
Health and safety: Ensure employees' safety.
DW's complete surveillance solutions allow users to remotely monitor activities in real-time and make use of a variety of robust automated actions for any incident at your construction sites. Through easy integration with third-party technology partners, restricted or hazardous areas that are breached can trigger an audio warning or alarm. Incidents with injury can trigger first responders and management and help with a smooth and quick evacuation when needed. Workplace incidents and near-misses are reviewed objectively via recorded video and audio to ensure an objective review.
Real-time detection and quicker response to incidents.
DW complete surveillance solutions help you and your construction team be prepared for a variety of threats - from unauthorized access to accidents and weather emergencies. Paired with powerful analytics from our MEGApix® IVA™ cameras and our third-party technology partners, DW Spectrum IPVMS provides security teams early incident detection, reduced false alarms and situational awareness.
The power of complete site control, from anywhere
Get a complete understanding of what activities are happening at your sites from wherever you are. DW complete surveillance solutions can be accessed remotely using mobile apps and cloud-based applications. They let construction managers view live footage and manage their site live, from anywhere. Instant automated alerts can be set to notify security personnel, managers and even notify the authorities, reducing response time and letting you gain control over the situation sooner. Remote video monitoring allow you to view cameras from multiple parts of the site at once from vantage points that may be impossible for guards to access.
Click Here to Try
DW Spectrum® for Free
The Incredible and Dynamic DW Spectrum® Mobile
DOWNLOAD THE CLIENT APP FREE
DW Spectrum® Mobile for iOS® and Android®
smartphones and tablets provides fast and dependable mobile access
to any DW Spectrum® IPVMS system.
Demo the Complete DW Spectrum® IPVMS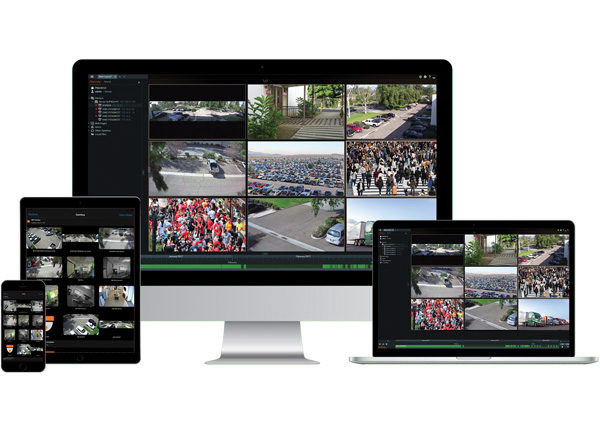 DW Spectrum® IPVMS is an elegantly easy, cutting-edge approach to video surveillance, addressing the primary limitations of managing enterprise-level HD video while offering the lowest total cost of deployment and ownership on the market. DW Spectrum® IPVMS now includes DW® CloudTM to easily manage all your systems and users from a simple webpage.