We Have Your Business Covered
DW Spectrum offers an advanced and customizable video management solution for any and every type of industry. Its intuitive interface provides a simple, yet powerful user experience. Its industry-leading data management software is dramatically easy to operate. And its open platform guarantees a security solution that can adapt to any surveillance environment.

School security poses a unique set of challenges. A balance of keeping costs down while maintaining safety as a high priority. As institutions physically grow, so do the concerns over monitoring and securing sprawling campuses. Robust surveillance solutions, paired with the powerful DW Spectrum, ensure the safety of students and administrators at schools nationwide. With a user-friendly interface and optimized video search tools, DW Spectrum enables seamless video management no matter how small or large the system.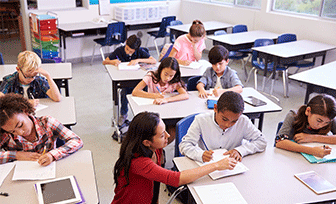 From monitoring public areas to preventing crime, municipalities require quick intervention and the enhanced security solutions to do it. When comprehensive video surveillance solutions are used in conjunction with a robust video management system, like DW Spectrum, threat detection, criminal apprehension, and safety initiatives are amplified. With its open architecture, DW Spectrum is able to support of thousands of devices from leading manufacturers, and simplify management across video surveillance, access control, and alarm platforms. Data sharing across public safety agencies has never been so efficient—courtesy of advanced video search, event logging and secure export features. Data sharing across public safety agencies has never been so efficient—courtesy of advanced video search, event logging and secure export features.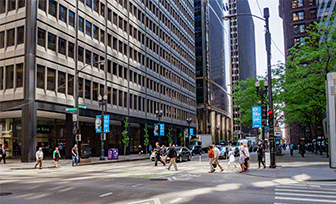 Healthcare facilities require enhanced video solutions to effectively monitor daily operations. From ensuring patient and staff safety to surveying expensive medical equipment, video cameras integrated with intelligent DW Spectrum provide added security for medical centers. With an intuitive interface and advanced functionality, DW Spectrum allows users to view up to 64 cameras at one time and seamlessly transition from live to playback video all in a single interface. Its fast video search and instant event notifications prove invaluable for patient and staff protection, reducing theft and allowing for swift resolution on in-hospital incidences. Beyond security, video management and reliable analytics allow for patient, staff, and ambulance fleet tracking to ensure quality of care and improve overall organization.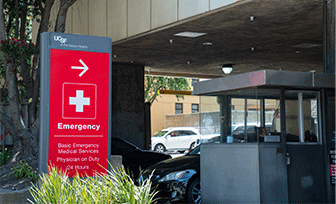 Every retailer, whether a small shop or large franchise, faces risk of internal loss, theft, or fraud—making security and surveillance a necessity. Video operations, managed by DW Spectrum, result in greater situational awareness as well as insights that can be used to drive the bottom line. DW Spectrum's flexible rules engine and software triggers allows users to customize alarm events and corresponding actions. When integrated with cameras with heat mapping or people-counting capabilities, DW Spectrum delivers comprehensive data to managers so they can better evaluate store traffic, merchandise placement, and overall consumer behavior.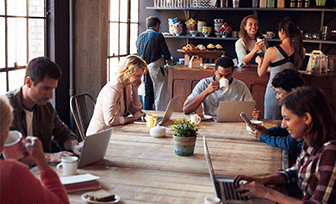 Video surveillance plays a key role in overseeing remote or temporary sites and monitoring day-to-day operations in construction zones. With its ability to scale from one to thousands of devices, DW Spectrum makes adding additional cameras or locations a simple task. Its intuitive user interface allows for seamless live monitoring and playback of all video feeds in a single interface. Because of its open architecture, any third-party device can create alarm events in DW Spectrum. This functionality enhances intrusion detection efforts so that personnel receive alerts of any potential threats in real time.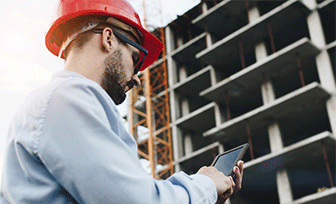 As cannabis becomes legal in more states across the country—and with the possibility of total legalization in the near future—it is no surprise the demand for cannabis products has grown as well. Because the industry involves various contributors (breeders, seed companies, farmers, dispensaries), the breadth and variability of its security concerns must also be considered. With an intuitive video surveillance interface, DW Spectrum allows users to both monitor and review real-time and archived footage with ease. The combination of an instant event notification system and seamless remote video management will prove invaluable for production-wide security.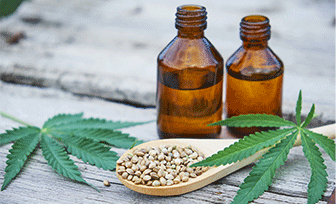 Click Here to Try
DW Spectrum® for Free
The Incredible and Dynamic DW Spectrum® Mobile
DOWNLOAD THE CLIENT APP FREE
DW Spectrum® Mobile for iOS® and Android®
smartphones and tablets provides fast and dependable mobile access
to any DW Spectrum® IPVMS system.
Demo the Complete DW Spectrum® IPVMS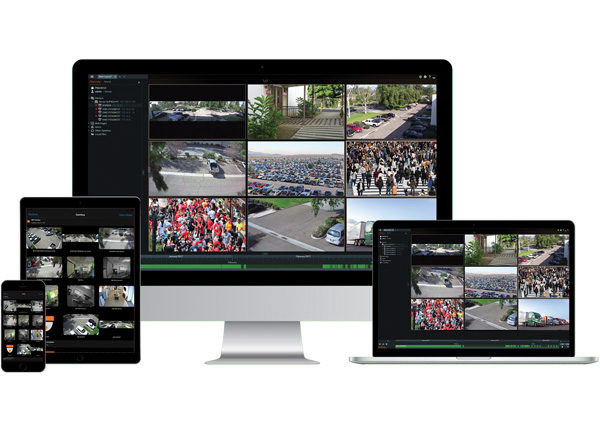 DW Spectrum® IPVMS is an elegantly easy, cutting-edge approach to video surveillance, addressing the primary limitations of managing enterprise-level HD video while offering the lowest total cost of deployment and ownership on the market. DW Spectrum® IPVMS now includes DW® CloudTM to easily manage all your systems and users from a simple webpage.